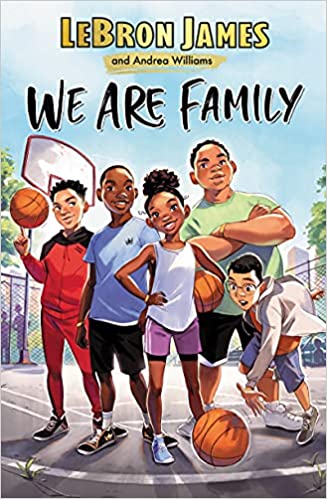 LeBron James is officially a two book author, releasing his second middle-aged children's book titled We Are Family, along with author Andrea Williams.
We Are Family follows a group of children who become disheartened when the free basketball program ends. Basketball means something unique and special to each of them. Although the program shut down, of course, it won't stop them from saving their high hopes and dreams of playing basketball!
LeBron James has a heart for the community and children, so this isn't a shocker that he has invested his time and energy into assisting them in many ways. Literature is one of those ways.
LeBron James's debut book was I Promise.