Once upon a time in Black Entrepreneur History lived a Black woman named Beverly Lorraine Greene who became the first African American female to become a licensed architect in the United States of America.
---
Beverly Lorraine Greene was born on October 4, 1915 in Chicago, Illinois to Texas-born father James Author Greene, who was a postal worker, and Vera Virginia Wesley (Greene)[1] who was originally from Missouri and worked as a seamstress[2].
She grew up on 4548 Forestville Avenue in Chicago's Cook County, and by the time she was 21, she'd already graduated from the University of Illinois Urbana Champaign as the 1st African American female to earn an architectural engineering degree (1936)[3].
**Although some texts spell her middle name with one "r", inside the yearbook, it is spelled with two as well as on birth certificate.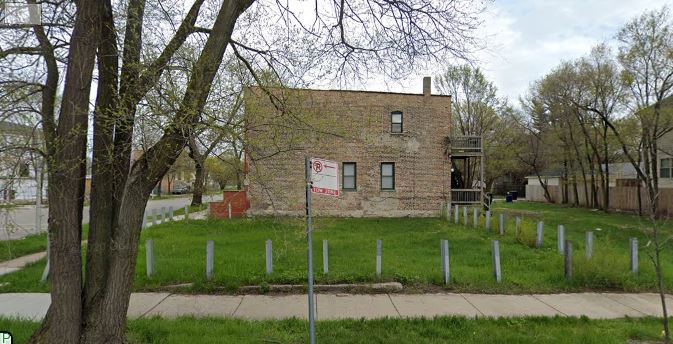 By 1940 at the age of 25, she was a supervisor at a technical center known as the Chicago Housing Department, earning $1400 per year (~$27,000 per year in 2020). She lived at E. 46st Street(pic to the left) where she paid good money $50 a month (~$950 a month in the year 2020) for her own place to stay along with her mother who was now divorced from her father.[4]
Being a Black and female architect wasn't an easy road. In the early 1800s and 1900s, Black architects were overlooked by many despite their great designs, skill and hard work in the city of Chicago and across the United States. The same was for Beverly Lorraine Greene.
Beverly Lorraine Greene's Architectural Career
Knowing she wanted more, she ended up accepting an assignment in New York City to design a whites only housing project for Stuyvesant Town in lower Manhattan. It was a shock that she was hired for the assignment because she would be a Black female architect building a housing project for a whites only section[5].
Beverly dismissed the job after working on the project for a short while. Instead, she enrolled at Columbia University in New York. There she earned her Master's degree in Architecture on June 5, 1945.
Structures designed by Beverly Lorraine Greene include:
Theater at University of Arkansas (1951)
Arts Complex at Sarah Lawrence College (1952)
University Heights Campus of New York University buildings
UNESCO United Nations Headquarters in Paris (1958)
Unity Funeral Home in Manhattan, New York
Death
Beverly Lorraine Greene died on August 22, 1957 at the age of 41 in Manhattan, NY[6], and her funeral services took place in Unity Funeral Home, the place she designed.
---
Sources
[1]Ancestry.com. Cook County, Illinois, U.S., Birth Certificates Index, 1871-1922 [database on-line]. Provo, UT, USA: Ancestry.com Operations, Inc., 2011.
[2]Year: 1920; Census Place: Chicago Ward 7, Cook (Chicago), Illinois; Roll: T625_316; Page: 9B; Enumeration District: 434
[3]"U.S., School Yearbooks, 1880-2012"; School Name: University of Illinois; Year: 1936 Illinois Urbana Champaign University of Illinois 1936
[4]Year: 1940; Census Place: Chicago, Cook, Illinois; Roll: m-t0627-00925; Page: 3A; Enumeration District: 103-143
[5]Illinois Distributed Museum
[6]Ancestry.com. New York, New York, U.S., Death Index, 1949-1965 [database on-line]. Lehi, UT, USA: Ancestry.com Operations, Inc., 2017.