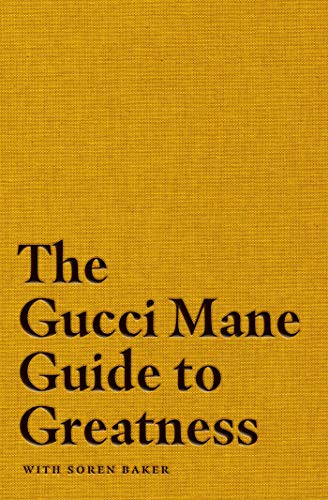 Rap artist and now two time author Gucci Mane is about to release new book The Gucci Mane Guide to Greatness on October 13, 2020.
The rap artist is aiming at inspiring readers to greatness, and he knows just how to do that because he's been a the top of the world, fallen and then reclaimed his life, family and career because he didn't give up, but began to live by specific principles to get him there.
He is sharing those principles in this upcoming book.
For those who don't know, Gucci Mane is also the face of the Gucci Cruise 2020 campaign with the Italian fashion house Gucci, and he is founder of DELANTIC clothing line. He has also released 17 studio albums, 3 collaborative albums, and been nominated multiple music awards while winning an MTV Video Music Award for Best Pop Video "Down".
The Autobiography of Gucci Mane was the New York Times bestselling author's first book release in 2017.