Once upon a time in Black Entrepreneur History, there were two brothers named Noble Mark and George "Perry" Johnson. These two men were the founders of Lincoln Motion Picture Company in Los Angeles, the second African American film company which focused solely on making black movies for black audiences. (The first African American film studio was The Foster Photoplay Company out of Chicago.)
During that time, the only roles Hollywood gave black people were maids, servants, butlers and gangsters, and this didn't represent real life. Therefore, Noble and George, decided to make what is known as race movies to fight against stereotypical racist movies made about black people. Their audience for the movies was African American, and the audience appreciated Lincoln films that showed black people as who they really are.
Lincoln Motion Picture Company, also called Lincoln Film Studio, operated between 1915 and 1921. In 1921, the studio had to come to a close due to financial issues despite the big African American crowd that supported the studio. This was also the same year of the Tulsa Massacre in Oklahoma and the year it released it's last movie titled A Man's Duty.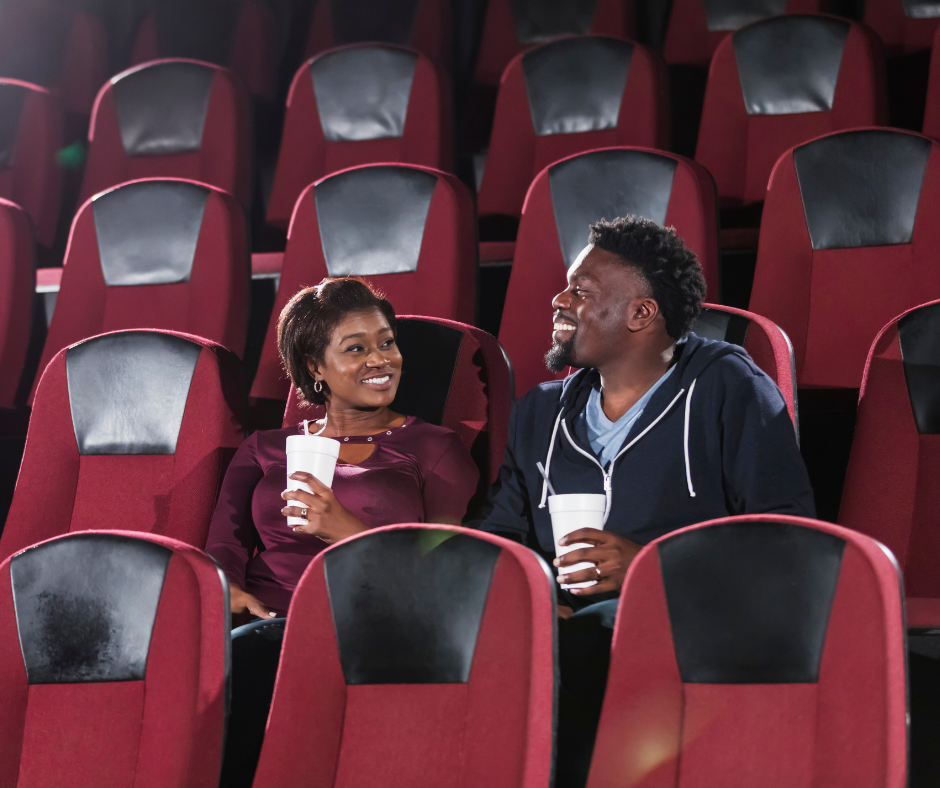 As far as how Lincoln Motion Picture Company came to be, one must look at the two founders who always had minds for business.
They both grew up in Colorado Springs, Colorado, and by the time they were able to head out on their own, they both ventured out to the east coast – Noble going into acting in Philadelphia and George enrolling into Hampton Institute in Hampton, Virginia.
Eventually, Noble ended up in Los Angeles working as an actor at Universal Film Studios while at the same time George was launching his own newspaper after leaving Virginia for Tulsa, Oklahoma.
It is in Tulsa, as Black Wall Street, was on the rise, that he founded The Tulsa Guide, a black newspaper. He also made history as the first African American clerk at a Tulsa Post Office.
Eventually, George ended up in Nebraska, and while Noble was still in Los Angeles, they founded the Lincoln Motion Picture Company. George operated the booking office in Nebraska whereas Noble directed the studio in Los Angeles.
Movies produced by Lincoln MPC include
The Realization of a Negro's Ambition (1916)
The Trooper of Company K (1916)
The Law of Nature (1916)
A Man's Duty (1921)
A Right of Birth (1921)
When the studio closed in 1921, Noble and George continued to work in their own fields of expertise. George being more media, moved to Hollywood and founded the Pacific Coast Bureau. Its function was what many blogs do today – spread all the news about the happenings in the entertainment industry, but his pertained to black film.
As far as Noble, he continued in acting, playing in such films as the ones listed below but he has far more movies in which he played in his extensive film career.
The Four Horsemen of the Apocalypse
Thief of Bagdad
The Ten Commandments (1923)
King Kong (1933)
Son of King Kong
Lost Horizon
She Wore a Yellow Ribbon (1949)
The life of Noble Mark Johnson spanned April 18, 1881 to January 9, 1978, born in Marshall, Missouri and buried in Yucaipa, California at the age of 96. He is buried in Eternal Valley Memorial Park in Newhall, California (LA County).
His brother George's life spanned October 29, 1885 to October 17, 1977. He died in Los Angeles. He was buried in Rose Hills Memorial Park in Whittier, California.
Little Known Facts about George Perry Johnson include:
He was married to Alabama born Rose Johnson (verified by 1920 Census) during his time as a postal clerk.
He had a daughter named Virgil Elizabeth Johnson born on April 6, 1913. She passed away in 1986 on October 3rd in Los Angeles.
He and his whole family were listed as mulatto (biracial) in the 1920 Census) but by the 1930s census, he and his family were registered as black.
Little Known Facts about Noble Mark Johnson include:
On his WW I draft registration card, there is a mistake corrected in ink. First, he was checked as being white. However, it was marked out and black was checked off. This goes to the appearance of Noble, and how he didn't leave that mistake unanswered as he was proud of his black race.
---
Sources: 1920 United States Federal Census for George Johnson, Nebraska, Douglas, Omaha Ward 2 District 0024 (Ancestry)
U.S., World War I Draft Registration Cards, 1917-1918 for Noble Mark Johnson, California, Los Angeles City, 15, Draft Card J (Ancestry)
Imdb and Encyclopedia.