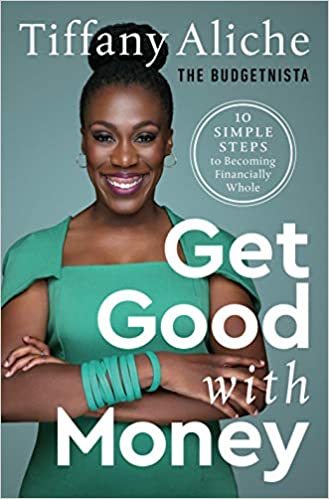 Tiffany "the Budgetnista" Aliche is about to release another book for all who want to learn a thing or three about how to Get Good with Money in 10 Simple Steps to Becoming Financially Whole.
Having already released titles The One Week Budget: Learn to Create Your Money Management System in 7 Days or Less! and Live Richer Challenge: Learn how to budget, save, get out of debt, improve your credit and invest in 36 days, Tiffany Aliche is taking those money hassles and turning them into money heaven – finding "peace, safety and harmony" with your dollars and dimes.
Inside the book, you will discover your baseline budget through her technique, how to save for a rainy day, how to balance your budget and even take charge of your credit score.
Get Good with Money on March 30th.